Loft Conversion
Attic and Loft Conversion Services
Loft Conversion Services: A popular method of enhancing both living space and property value in the UK is through a loft conversion. Property experts who possess extensive knowledge often recommend this approach as an effective means of adding considerable value to your home. The added appeal stems from the fact that obtaining planning permission for a loft conversion is seldom required, further heightening the allure of this option.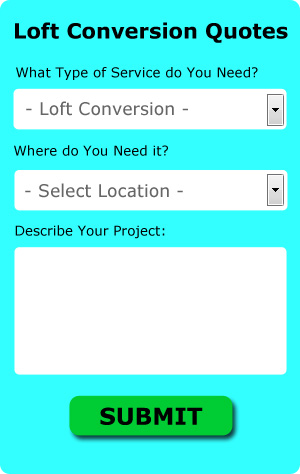 If you're considering a loft conversion, it's essential to have a general idea of the associated costs. The cost of a loft conversion varies depending on factors like property layout and size. As a rough estimate, an average loft conversion in the UK could cost around £35,000 (as of 2018), although the final figure may be slightly higher or lower. If this price range doesn't cause concern, you may be in a favorable position to proceed with the project. However, if the cost worries you, exploring alternative options might be more suitable.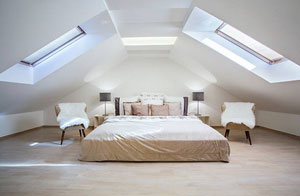 The figure above is only to give you a rough idea of the costs involved. Get 3 or 4 detailed quotations before making a decision. The cost of the construction work and building materials will typically be about £1,250 per M2. On top of that, planning fees, building control fees and architect fees will add more to the final bill.
It is advisable to assess the potential increase in property value that a loft conversion can bring to your UK home. Keep in mind that most UK neighbourhoods have a price limit for houses, and surpassing this threshold can make it challenging to sell when the need arises. In such situations, loft conversions may not provide a favourable return on investment. However, if you have no immediate plans to sell your property, this concern may be of lesser importance.
In the UK, loft conversions generally do not require planning permission, although there may be exceptions to this rule. It is important to verify this information with the local planning office before proceeding. Reputable loft conversion companies in the UK will gladly assist you in navigating this process. Additionally, it is crucial to adhere to building regulations, which are separate from planning permission. To ensure compliance with legal requirements, it is advisable to seek guidance from your local council's building control office.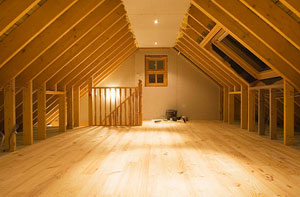 Types of Loft Conversion
The main types of loft conversion that you will encounter in the UK are: roof light conversions, mansard loft conversions, hip-to-gable loft conversions, loft pods, velux loft conversions, roof lift loft conversions and dormer loft conversions.
When considering a loft conversion in the UK, it is crucial to prioritize finding a reputable company with a strong track record in this field. Seek recommendations from acquaintances who have undergone a loft conversion or ask for referrals within your network. Numerous online platforms, such as Trustatrader, Rated People, and Bark, can assist you in locating reliable tradesmen. These resources offer a comprehensive overview of trustworthy professionals operating in the UK area, allowing you to make an informed decision about whom to engage for your loft conversion project.
When looking into a loft conversion, it's also essential to factor in the potential impact on your property's structural integrity. Converting a loft involves adding additional weight to the existing structure, which may require structural reinforcements. Engaging a professional structural engineer or architect is crucial to assess the feasibility and ensure that the necessary modifications are made to support the added load. They can provide valuable insights into the structural requirements, such as the need for steel beams or additional supports, to ensure the long-term stability and safety of your home.
Furthermore, it's worth noting that beyond the practical benefits of a loft conversion, there can also be significant energy-saving advantages. Proper insulation during the conversion process is crucial to prevent heat loss and maintain a comfortable living environment. Incorporating insulation materials in the walls, floors, and roof can contribute to reducing energy consumption, lowering heating bills, and improving overall energy efficiency. Consultation with professionals knowledgeable in energy-efficient design can help ensure that your loft conversion maximises thermal performance, creating a sustainable and eco-friendly space in your home.
By considering the structural aspects and energy-saving potential of a loft conversion, you can make informed decisions and optimize the long-term benefits of this valuable home improvement project.

Loft Stairs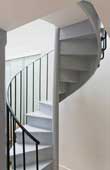 When embarking on a loft conversion project in the UK, it is essential to consider the necessary access to and from the newly created living space. This typically involves the installation of loft stairs or a loft ladder. There are various designs of loft stairs available, constructed from materials such as metal or wood. The choice of style may depend on your house's layout, but options include spiral stairs for elegance or space-saving variations for added convenience. Regardless of the design chosen, it is crucial to prioritize safe and convenient access that minimally disrupts your existing living space. The installation must comply with the latest Building Regulations and ensure a secure escape route in case of fire.
Mansard Loft Conversions UK
The concept of the Mansard form for loft conversions originated in the 1600s, thanks to the innovative thinking of a relatively unknown French architect named Francois Mansart. He devised this technique as a means to create additional livable space where none existed before. The Mansard conversion is specifically applicable to pitched roofs, wherein one of the walls (typically at the rear of the property) is raised, and the corresponding section of the roof is leveled out to form a near-vertical shape. To meet the requirements, the inclined angle of the constructed wall must be a minimum of 72 degrees.
It's worth noting that in many cases, the wall that needs to be raised is a party wall, especially in terrace houses, which necessitates obtaining the cooperation of your neighbors. This additional consideration can be a concern, particularly if relations with your neighbors are challenging or strained. However, with their cooperation, the Mansard conversion can successfully deliver valuable and functional living space.
Roof Light Conversions
Among the various types of loft conversions, the "roof-light loft conversion" stands out as the least disruptive and cost-effective option. With this approach, there is no need to modify the shape or slope of the roof. The process primarily involves installing a suitable floor, incorporating skylight windows for natural light, and adding an access staircase. It is important to note that this type of loft conversion is only feasible if you already have sufficient roof space available. By utilizing the existing space without altering the roof's structure, a roof-light loft conversion offers a practical and efficient solution to enhance your living space.
Dormer Windows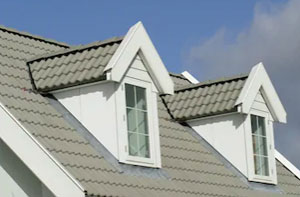 Dormer windows are a fantastic way to introduce both light and space to an attic or loft, and just as there are various types of loft conversions in the UK, there is also a range of dormer styles available. Some of the most commonly used dormer window styles include gable dormers, eyebrow dormers, hipped dormers, shed dormers, and flat roof dormers.
The flat roof dormer is the simplest and most widely used type in the UK. It provides ample additional space and is both practical and cost-effective. However, it may be considered less aesthetically desirable compared to other options.
Hipped dormers are visually appealing and feature three sloped surfaces that blend seamlessly with the original roof. They are also referred to as hip roof dormer windows. Shed dormers are similar to flat roof dormers but have a single-plane roof that slopes at a lesser angle than the main roof.
Eyebrow dormers, with their curved roofs and low windows, can create a truly beautiful effect when situated in the right location. They lack straight surfaces, adding to their unique charm. Gable dormer windows are known for their attractive pitched roofs and are particularly suited to older houses. They are also called dog-house dormers or gable-fronted dormers.
Each type of dormer window offers its own aesthetic appeal and functional advantages. Choosing the right style will depend on your specific needs, architectural considerations, and personal preferences.
The Advantages of a Loft Conversion
Avoids the need to move home - Buying a new home is expensive and disruptive.
Adds extra value to your property - A loft conversion adds more value.
Creates a "room with a view" - Some amazing outlooks can be created.
Less mess in your home - Most of the work can be done from a scaffold.
More space for your family - Creates an additional room or two for your growing family.
Cost-effective - Much of the structural work is already in place.
Brings more light into your home - Add as much extra natural light as you need.
Increased energy efficiency - Your existing rooms will feel warmer and need less heating in winter.
Extra storage space - Create attractive storage solutions for all your accumulating possessions.
Quicker and easier than extending - A loft conversion tends to be quicker and easier than an extension.
Get information about planning permission for loft conversions here: Loft Conversions

Loft Conversion Origins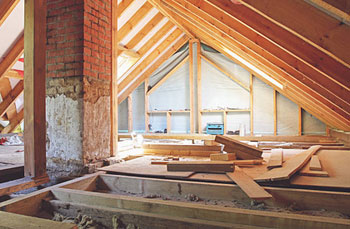 While the concept of loft conversions may be commonly associated with British culture, the early origins of converting lofts can be traced back to the United States in the 1960s. The Soho district of New York served as the epicenter of this building revolution, where local designers, artists, and creative individuals transformed dilapidated industrial buildings into trendy living spaces. It's important to note that these industrial buildings were not initially intended for residential use and were, in fact, largely illegal at the time. It wasn't until the early 1970s that New York City finally legalized this practice, and subsequently, other areas such as Tribeca, Greenwich Village, Manhattan, and Chelsea followed suit. This led to the rise of "loft living," which became particularly popular among the affluent, talented, and young.
In the UK, loft conversions have become a sought-after proposition, especially in major cities like London, Sheffield, Birmingham, and Manchester, where land is expensive. The appeal lies in the opportunity to generate additional livable space without extending the building's footprint, a significant advantage in densely populated urban areas. As a result, converting lofts has gained substantial popularity as a means to maximize living space efficiently and economically. (Tag Words: Loft Conversion Origins, First Loft Conversions, History of Loft Conversions)
Loft Conversion Planning Permission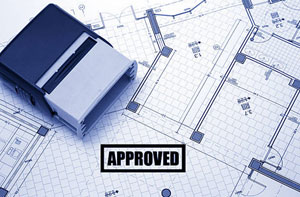 In the case of a loft conversion, planning permission is typically not required, provided specific conditions are met. However, if alterations to the roof space surpass certain limitations, planning permission will be necessary. Several restrictions must be satisfied, including ensuring that existing walls are not overhung by any roof extension, using building materials that match the existing ones, refraining from adding balconies, raised platforms, or verandas, not exceeding the highest part of the roof structure with any extension, incorporating privacy glass for side-facing windows, limiting added space to 40 m3 for terraced houses and 50 m3 for detached or semi-detached houses, and ensuring that no extension exceeds the height of the existing roof slope when viewed from the main highway.
It is important to note that these regulations specifically apply to houses and not to converted houses, maisonettes, flats, or other structures. Development rights are subject to limitations, and specific planning stipulations may exist in certain areas. Therefore, it is advisable to consult with your local council to determine the applicable regulations that affect your loft conversion project.
Building Regulations
In the United Kingdom, loft conversions are a popular way to maximise living space without expanding the footprint of a property. However, to ensure safety, structural integrity, and compliance with building standards, loft conversions are subject to specific regulations. These regulations are in place to protect the occupants and the overall integrity of the building.
First and foremost, building regulations relating to loft conversions address the structural stability of the new space. This includes ensuring that the existing structure can support the additional load imposed by the conversion. If necessary, structural alterations may be required, such as the installation of steel beams or reinforced joists.
Fire safety is another critical aspect. Loft conversions must provide adequate fire resistance, with fire-resistant doors and walls to contain any potential fires and allow for safe escape routes. Smoke detectors and fire alarms are also mandatory.
Ventilation and insulation are vital for comfort and energy efficiency. Regulations specify minimum insulation requirements to conserve energy and maintain a comfortable indoor environment. Adequate ventilation is necessary to prevent condensation and maintain air quality.
Additionally, building regulations address aspects like electrical and plumbing work, ensuring that these systems meet safety standards. Staircases leading to the loft conversion must be safe and easily accessible.
It is essential to remember that compliance with building regulations is not optional; it is a legal requirement. Failure to adhere to these regulations can result in fines, and non-compliant conversions may need to be rectified or even demolished. To navigate this complex process, it is advisable to consult with a qualified architect or builder who is well-versed in UK loft conversion regulations to ensure a successful and compliant project... READ MORE.
House Extension TOWN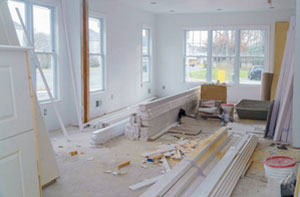 Loft extensions are of course not the only way to add much needed space to a property. Home extensions have become probably the most favoured ways that this can be accomplished. Not all homes in the UK have adequate available space for doing a house extension. You will also need to go through the bother of getting planning permission if you decide to do a home extension in the UK. Because your immediate neighbours are typically affected, planning permission is essential for all house extensions. Quite often the same building companies that do loft extensions will also do house extensions. Remember that your property footprint increases with a home extension and the necessary work can be messy and disruptive. Things like shared walls, access to the site, demands on services, rights of way, the chances of flooding, inherant soil conditions and the existence of trees, will all need to be considered when planning to have a house extension in the UK. The average cost of home extensions UK in 2020 are roughly £1,500 and £2,200 per square metre. It is of course also possible to extend your house with a conservatory, which is a considerably cheaper method by far. Click for UK Home Extension QUOTES
What are the Pitpalls of Loft Conversions?
While loft conversions can be a fantastic way to add space and value to your home, there are some potential pitfalls to be aware of. Here are a few common challenges associated with loft conversions:
Planning permission: Depending on your location and the specific regulations in your area, you may need to obtain planning permission before undertaking a loft conversion. Failure to secure the necessary permissions can lead to legal issues and the requirement to undo or modify the work.
Structural issues: Before embarking on a loft conversion, it's essential to assess the structural integrity of your property. The existing structure may require reinforcement or modifications to support the additional weight of the new space. If not addressed properly, it can lead to structural problems, such as sagging or instability.
Limited headroom and awkward layouts: Lofts often have sloping roofs and limited headroom, which can pose challenges when designing the space. Achieving a comfortable and practical layout may require careful planning and creative solutions. It's important to consider the positioning of stairs, placement of furniture, and the overall functionality of the converted space.
Building regulations: Loft conversions are subject to building regulations to ensure safety and compliance. These regulations cover various aspects, such as fire safety, insulation, electrical installations, and ventilation. Failing to adhere to these regulations can result in costly rework or issues when selling your property in the future.
Cost considerations: Loft conversions can be expensive, and it's crucial to have a realistic budget in mind. Costs can vary depending on factors like the size of the loft, the extent of structural modifications required, materials used, and the level of finishes. It's essential to factor in all expenses, including professional fees, building materials, labor costs, and any additional features you plan to incorporate.
Disruption and time: Loft conversions can be disruptive to your daily life, especially if you're living in the property during construction. The process can generate noise, dust, and inconvenience, impacting your comfort and routine. Additionally, loft conversions may take several months to complete, depending on the complexity of the project, which requires patience and planning.
Access and egress: Creating a safe and practical access point to the loft conversion is crucial. You'll need to consider the location of the staircase and how it integrates with the existing floor plan. Ensuring that the stairs meet building regulations, provide sufficient headroom, and fit seamlessly within the design can be a challenge.
It's important to consult with professionals, such as architects, structural engineers, and builders, who can guide you through the process, help you anticipate potential pitfalls, and ensure that your loft conversion is a success.
To Summarize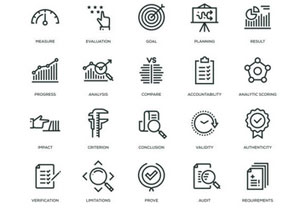 When you evaluate all of the possible options, doing a loft conversion is without doubt one of the the most effective means by which to add additional space or an extra room to your house. Fundamentally it's economical, it adds value to your property, it doesn't enlarge the property footprint, it creates less mess and disruption than a traditional extension and it will probably not need planning permission. The roof construction might be a deciding factor, with older homes in the UK usually being better suited to loft conversion than more modern properties. Modern properties (typically those constructed after 1960) with trussed roofs most likely won't have enough height or space to carry out a loft conversion, though it isn't impossible in some cases. Why not get a specialist in to check it out if you consider that your home is suitable for a loft conversion? (Tags: UK Loft Conversion, Loft Conversions UK, Loft Conversion UK)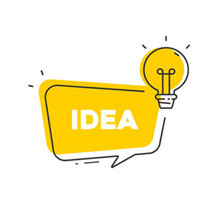 Loft Conversion Ideas
You may have a big loft, you may have a small loft. Whichever it is make sure that you choose a design that suits its proportions. Pick out the type of furniture that you are going to include before the plans are drawn up. Get an expert designer that you can be sure will make the most of your available loft space, preferably an architect if you can afford one! It is important to get the maximum possible natural light into your loft conversion, a figure of about twenty percent of the roof area would be ideal. If you are lacking a particular facility in your existing house, you can balance out the layout of your property with the use of a loft conversion. For example adding an extra bathroom or bedroom. Showers and bathrooms generally don't require a lot of headroom, so adding a shower or bathroom to your loft conversion is a great way to use up awkward spaces, and extra bathrooms are always welcome in any home. Go mad and get something really stylish. A loft conversion is an excellent location for a home office, it is likely to be quieter than the rest of the house so when you need to work, you can do so in comfort and peace. A bespoke dressing room or a walk-in wardrobe are great ways to use up some of the more restricted areas, such as the eaves. Well designed storage solutions can make use of every square inch of available space.
More UK loft conversion specialists: Norton On Derwent, Catshill, Greasby, Arlesey, Datchet, Snaith, Bromyard, Ventnor, Bayston Hill, Pelsall, Strabane, Abertillery, Tadcaster, Pickering, Killingworth, Cainscross, Tenbury Wells, Moreton In Marsh, Throckley.
TOP - Loft Conversions in the UK - Polished Concrete - Driveways - Solar Panels
Loft Conversion Ideas - Loft Boarding - Loft Insulation - Loft Conversion - Loft Conversion Costs - Loft Conversion Prices - Loft Transformations - Loft Remodelling - Loft Conversions Near Me