Loft Conversion
Professional Loft Conversions
Loft Conversion: Transforming Your Space and Enhancing Your Home
With a loft conversion, you can transform an underutilized space into a functional and valuable area, effectively maximizing the potential of your home in a popular and practical way.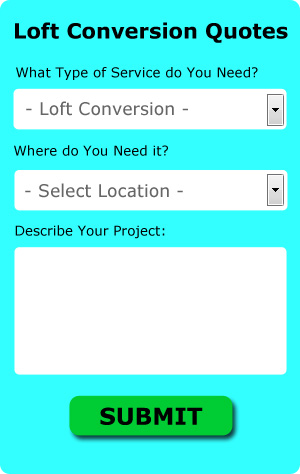 Whether you are in need of an extra bedroom, a home office, a playroom, or a creative studio, a loft conversion can provide the solution. This article will delve into the various aspects of loft conversions, exploring the benefits, considerations, and key steps involved in undertaking such a project.
Benefits of Loft Conversions:
Increased living space: One of the primary advantages of a loft conversion is the significant increase in usable living space it offers. Rather than moving to a larger property, a loft conversion allows you to make the most of the existing space in your home. It provides an opportunity to create an additional room, such as a bedroom or a study, without encroaching on your garden or sacrificing any outdoor space.
Enhanced property value: Loft conversions can substantially increase the value of your home. By adding a well-designed and functional space, you not only enhance your living conditions but also make your property more desirable to potential buyers. A loft conversion is considered a valuable asset that can provide a strong return on investment when it comes to selling your property.
Versatility and flexibility: Loft conversions offer remarkable versatility and flexibility in terms of their use. Whether you envision it as a tranquil master bedroom, a vibrant playroom for children, a home gym, or a dedicated workspace, the possibilities are endless. The design can be customized to suit your specific needs and lifestyle, ensuring the space caters to your requirements.
Considerations Before Undertaking a Loft Conversion:
Planning permission and building regulations: Before starting a loft conversion project, it is important to familiarize yourself with the planning permission requirements and building regulations in your area. In some cases, loft conversions can be carried out under permitted development rights, which means planning permission may not be necessary. However, certain restrictions and conditions may apply, particularly if you live in a conservation area or a listed building. It is advisable to consult with local authorities or engage a professional architect to ensure compliance with all relevant regulations.
Structural assessment: A thorough structural assessment is crucial to determine the feasibility of a loft conversion. The existing structure needs to be assessed for its load-bearing capacity, potential modifications required, and any necessary reinforcement. Consulting with a structural engineer will help you understand the structural integrity of your property and ensure that the conversion can be safely executed.
Design and layout: Careful consideration should be given to the design and layout of the loft conversion. Factors such as headroom, natural light, ventilation, and access points need to be taken into account. An experienced architect or designer can assist in optimizing the use of space, ensuring functionality, and creating a harmonious design that integrates seamlessly with the existing aesthetic of your home.
Steps Involved in a Loft Conversion: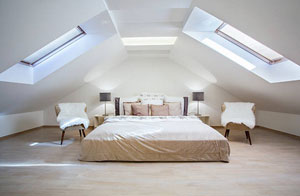 Initial assessment: Begin by assessing the feasibility of a loft conversion. Consider factors such as the height of the loft, available space, and the type of roof structure. Determine the purpose of the conversion and discuss your requirements with professionals to understand the potential options and limitations.
Design and planning: Engage an architect or designer to create a comprehensive design plan for your loft conversion. This involves considering the layout, access points, lighting, insulation, and any additional features you wish to incorporate. Obtain the necessary planning permissions and building regulation approvals, if required, before proceeding to the next stage.
Structural modifications: Once the design is finalized, any required structural modifications can be undertaken. This may involve reinforcing the floor, adding beams or supports, and ensuring the roof structure can accommodate the conversion. It is essential to engage a qualified structural engineer to oversee this phase and ensure compliance with safety standards.
Construction and installation: With the structural work complete, the construction phase can begin. This includes installing the staircase, insulation, windows, electrical wiring, plumbing (if applicable), and any other necessary fixtures and fittings. Employing experienced and reliable contractors is crucial to ensure the smooth execution of the project.
Finishing touches: As the construction nears completion, attention can be turned to the finishing touches. This involves painting, flooring, installing storage solutions, and adding any desired decorative elements. Take the opportunity to create a comfortable and inviting atmosphere that reflects your personal style and preferences.
Final inspections and sign-off: Before considering the loft conversion project complete, ensure that all necessary inspections are carried out. Building control officers will assess the compliance of the conversion with building regulations. Once approved, you can obtain the necessary certification and enjoy your newly transformed loft space.
In conclusion, a loft conversion provides an excellent opportunity to unlock the full potential of your home by creating additional living space that is both functional and valuable. The benefits of increased space, enhanced property value, and versatility make loft conversions an attractive option for homeowners. However, it is crucial to consider factors such as planning permission, building regulations, structural assessments, and design considerations before embarking on a loft conversion project. By following the appropriate steps and engaging professional expertise, you can successfully transform your loft into a beautiful and practical space that meets your needs and adds value to your home.
http://www.loftconversioners.uk/paignton.html
http://www.loftconversioners.uk/hale-barns.html
http://www.loftconversioners.uk/maltby.html
http://www.loftconversioners.uk/brownhills.html
http://www.loftconversioners.uk/ilkley.html
http://www.loftconversioners.uk/witham.html
http://www.loftconversioners.uk/glenfield.html
http://www.loftconversioners.uk/sedgefield.html
http://www.loftconversioners.uk/clayton-le-moors.html
http://www.loftconversioners.uk/evesham.html
http://www.loftconversioners.uk/hatfield.html
http://www.loftconversioners.uk/welwyn-garden-city.html
http://www.loftconversioners.uk/dartmouth.html
http://www.loftconversioners.uk/chalfont-st-giles.html
http://www.loftconversioners.uk/halesowen.html
http://www.loftconversioners.uk/wooler.html
http://www.loftconversioners.uk/highbridge.html
http://www.loftconversioners.uk/ossett.html
http://www.loftconversioners.uk/lanark.html
http://www.loftconversioners.uk/north-baddesley.html
http://www.loftconversioners.uk/selsey.html
http://www.loftconversioners.uk/staplehurst.html
http://www.loftconversioners.uk/wolsingham.html
http://www.loftconversioners.uk/malvern.html
http://www.loftconversioners.uk/adlington.html
http://www.loftconversioners.uk/whetstone.html
http://www.loftconversioners.uk/filton.html
http://www.loftconversioners.uk/lewes.html
http://www.loftconversioners.uk/lechlade.html
http://www.loftconversioners.uk/stansted-mountfitchet.html
Loft Conversion Ideas
Loft conversions offer endless possibilities for creating unique and functional spaces in your home. Here are some loft conversion ideas to inspire your project:
Master Suite Retreat: Transform your loft into a luxurious master bedroom suite complete with a spacious bedroom, en-suite bathroom, and a cozy sitting area. Incorporate skylights or dormer windows to maximize natural light and create a serene and peaceful retreat.
Home Office or Study: Design a dedicated workspace that promotes productivity and concentration. Install built-in desks, shelves, and storage solutions to optimize the use of space. Consider adding large windows or a skylight to create an inspiring and well-lit environment.
Playroom or Teenage Den: Convert the loft into a vibrant and fun playroom for younger children or a cool hangout space for teenagers. Include features like a climbing wall, play areas, gaming consoles, and comfortable seating to cater to their interests and needs.
Home Gym or Yoga Studio: Create a dedicated space for your fitness routine. Install rubber flooring, mirrors, and gym equipment to transform your loft into a private workout area. Add large windows or a skylight for ample natural light and a refreshing ambiance.
Creative Studio or Craft Room: If you have a passion for arts, crafts, or hobbies, utilize the loft as a dedicated creative space. Install workbenches, storage cabinets, and specialized equipment to accommodate your artistic pursuits.
Entertainment Room or Home Cinema: Turn your loft into a cozy entertainment hub for movie nights and gatherings. Incorporate comfortable seating, a projector or large-screen TV, surround sound systems, and dimmable lighting to create a cinematic experience.
Guest Bedroom or Airbnb Rental: Utilize the loft as a guest bedroom to accommodate visitors or consider renting it out on platforms like Airbnb. Furnish it with a comfortable bed, storage solutions, and a small seating area for added convenience.
Remember to consider the specific needs of your household and tailor the design to suit your preferences. Collaborating with an experienced architect or interior designer can help you bring your loft conversion ideas to life while optimizing the use of space and ensuring functionality and aesthetic appeal.